LIMITED TIME OFFER -Save upto 25%!
Over 350,000 nutritous meals sold
Join 15,000+ contented parents!
NUTRI-TEEN Shakes for kids
Your childrens daily source of nutrition to support recovery, normal growth and reduce tiredness.
✔️ Increase your child's energy levels & fight fatigue
✔️ Boosts their immune health 
✔️ Supports healthy digestion 

✔️ 20 Servings to support you all month! 
Try NUTRI-TEEN Shakes
Developed and trusted by
Peadiatricians, dieticians and registered sports nutritionists.
Here's what they have to say:
A balance of macronutrients, vitamins and minerals to give young bodies all they need to thrive.
A 199kcal meal of PRO-TEEN Powder contains a balanced macro split of 40:40:13:7 (carbohydrates, protein, fat, fibre) and 16 essential vitamins and minerals needed to support normal development and recovery.
Nutritional Information
Sustainable ingredients. Oats, peas, coconut, flaxseed and more.
All the flavours in NUTRI-TEEN Powder come from 100% natural sources, and they taste better than ever. We also tweaked the main ingredients to give you a smoother, easier to mix shake.
Of course, nutrition always comes first, so you won't be compromising on that. NUTRI-TEEN Powder is still 100% vegetarian, low-sugar (under 1%), and low in salt
Ingredients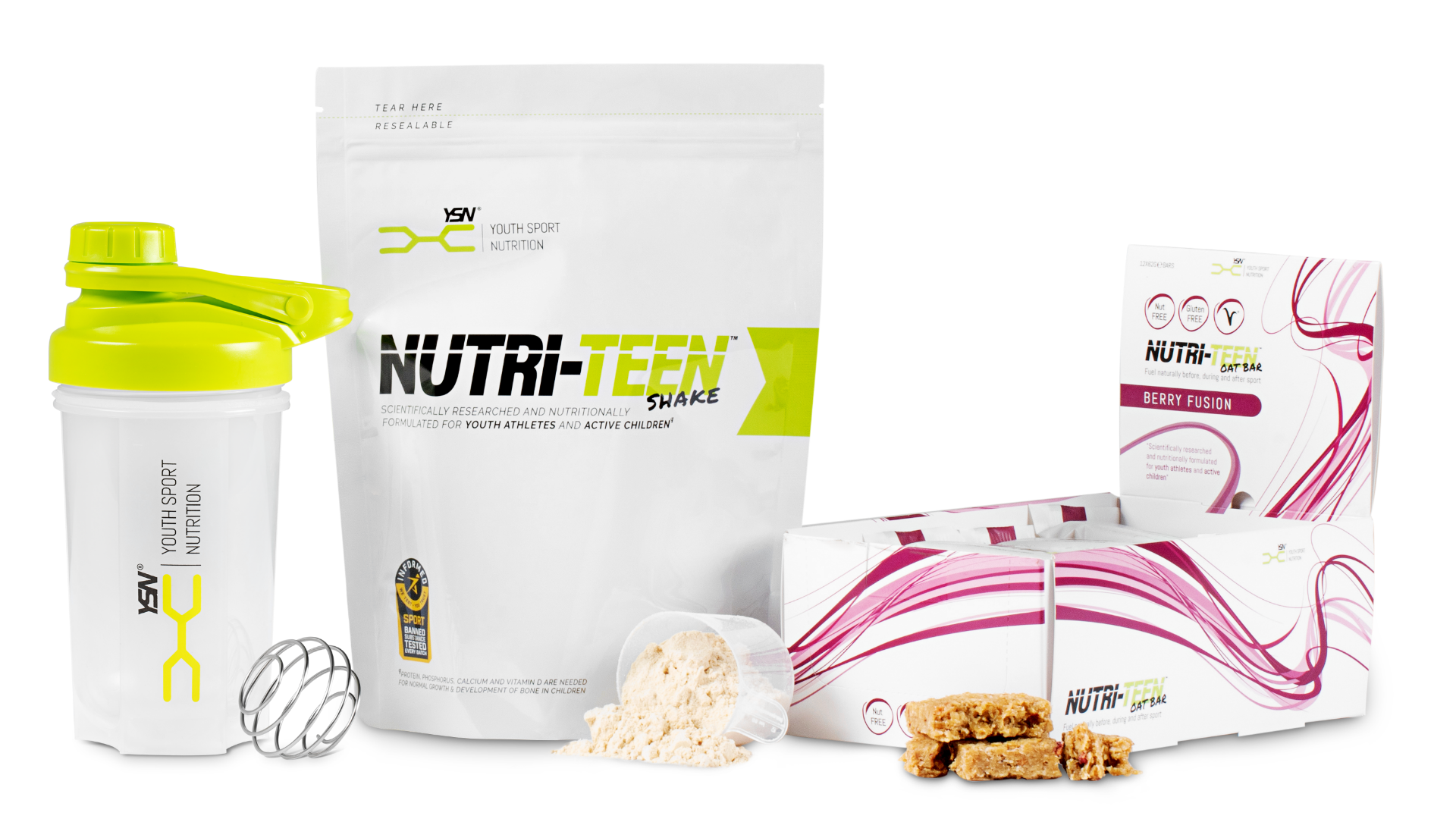 NUTRI-TEEN Beginner Bundle
$65.00
Regular price
$78.00
Subscription • Save
A special bundle comprised of a 500g pouch of your child's favorite NUTRI-TEEN Shake flavour, 
a 12 pack of delicious Oat Berry Energy bars along with 
a free shaker, scoop and first order brochure. Nut and gluten free.