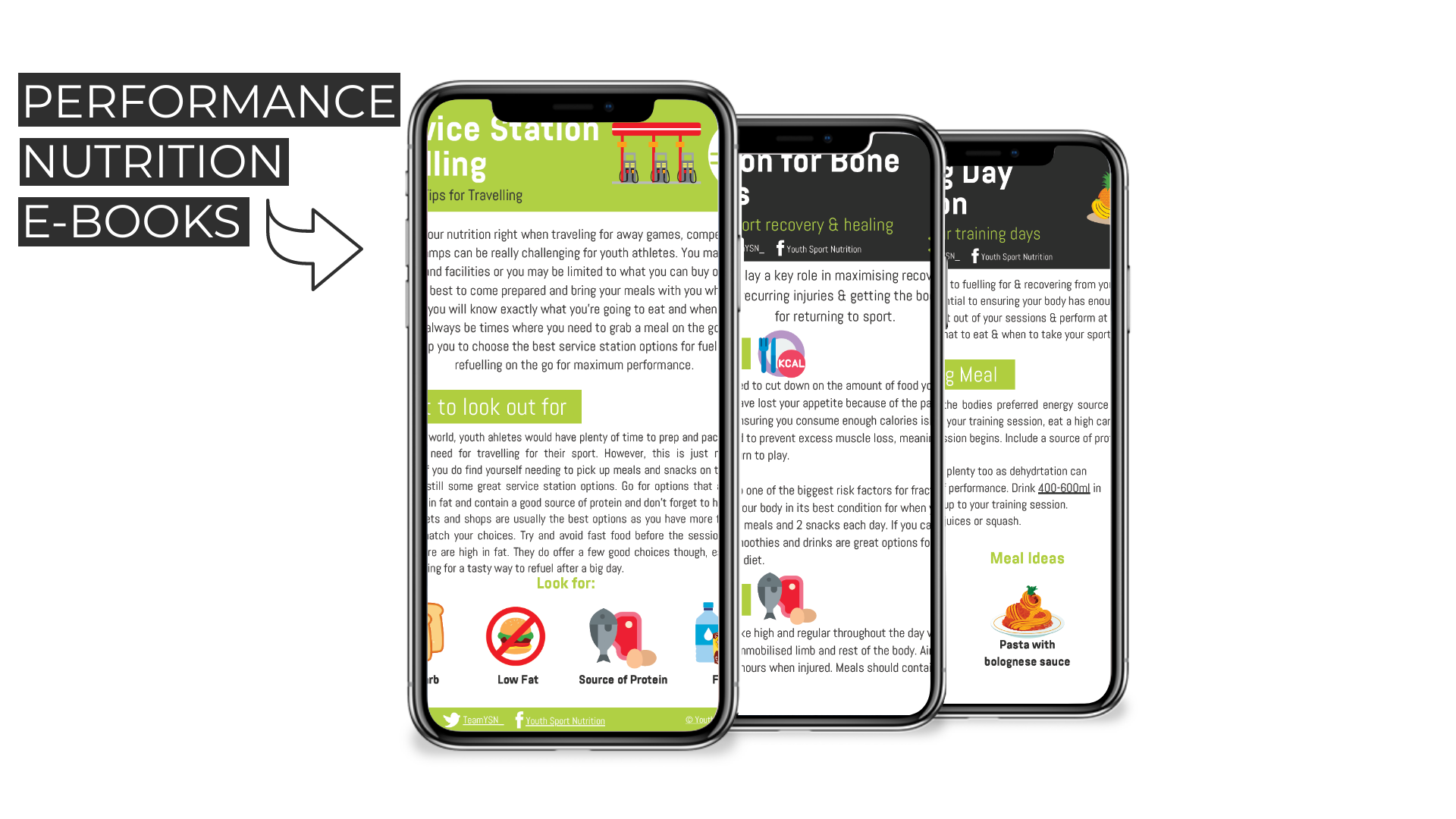 Description
You can now purchase and download specific nutrition guides for young athletes. Each guide contains specific guidance and food suggestions written by a registered nutritionist and member of the Sports Exercise nutrition register (SENr). Now available to download as PDFs to support your youth athlete.
We'll email you every time that we update our guides, so you have access to all new versions as they're released. 
Each guide you add to cart will be available to download immediately after checkout.
Got any recommendations on new guides, or need specific nutrition advice for your athlete(s)? You can book in a 1-1 call today here.

Debunking nutrition myths
YSN nutrition guides
As the leading sports nutrition organisation for youth athletes, we get a lot of common enquiries from parents and coaches about their children's nutrition.
So, we decided to open up our knowledge base and organise answers into interactive, fun, easy-to-read nutrition guides that the whole family can enjoy and understand.
Can I share the information?
Download it once, use it forever
Each time you download a nutrition guide, it's yours to share within your network.
What's more, each time we update our guides, you'll be sent a copy of our most up-to-date version free of charge!
Written by our team of qualified sports nutritionists
Each of our sports nutrition guides for young athlete are designed and written by SENR. registered nutritionists.
Trusted by parents & athletes